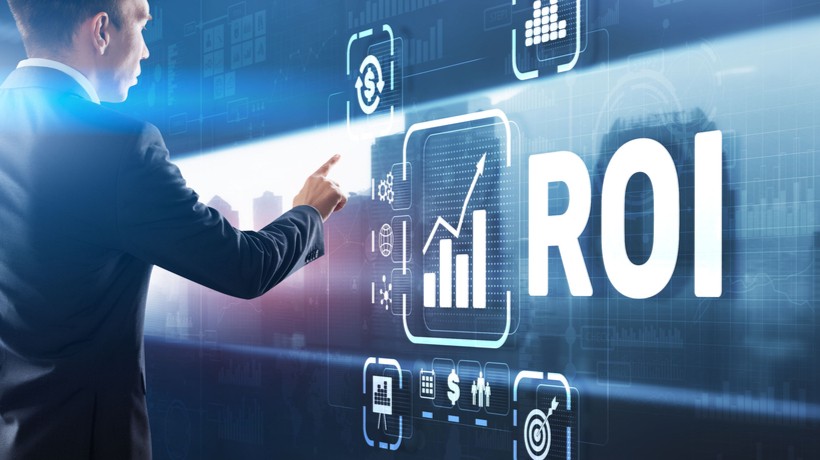 The Impact of an eLearning Business Directory on Your Marketing ROI
What impact does an eLearning business directory have on marketing ROI?
You need maximum marketing returns for minimum investment. This is the only way to make profits and generate new business for your online training business. There are many promotional tools to choose from, but an eLearning business directory should be at the top of your list because it gives you the opportunity to connect with qualified leads and stretch your budget, not to mention get quick results. However, the proof is in the numbers. Below are some tips to help you determine the impact of an eLearning vendor directory on your return on investment.
E-book release
Perfecting Your PPC Campaign: The Ultimate Guide to Content Provider Directory Listings
Learn all the insider tips you need to launch a successful PPC listing. !
1. Reassess your marketing goals
Right off the bat, you need to determine your marketing goals. This allows you to calculate an accurate return on investment based on your KPIs. For example, you cannot be after direct sales. Of course, that's the ultimate goal, but the goal of your current PPC strategy is to increase attendance for your live marketing event. Or you want to build your marketing list by offering a downloadable eBook, which also establishes you as an insider expert. There must be measurable goals to monitor the success of the PPC and get the best returns.
2. Use daily performance reports to adjust your approach
Many eLearning vendors make the mistake of calculating ROI in hindsight. They wait until the end of the month (or campaign) to assess success when, in fact, they should be assessing daily performance. One of the benefits of signing up with PPC is the flexibility of reporting. You can analyze all of your marketing metrics as you go, while there's still time to adjust. For example, you get a lot of traffic from a specific region or business demographic, so why not change your geo-bid settings to improve ROI.
3. Evaluate CPCs to refine your budget
How much do you spend per click in the eLearning business directory? CPC statistics can help you fine-tune your budget and get the most out of marketing resources. Let's say the average CPC is $3.50 and your monthly PPC budget is $500. It's about 142 clicks. You can always change your keywords or placements to lower the maximum bid amount and increase clicks. For example, choose less competitive long-tail keywords. This allows you to focus on qualified leads in your niche and increase ROI. Just make sure there's still competition to make it worthwhile.
4. Analyze eLearning Business Listing Conversion Rates
Conversion rates are a clear indicator of marketing ROI for online training providers. More conversions equal more money in company coffers. To illustrate, out of those 142 clicks I mentioned earlier, ten turn into paying customers. That's a conversion rate of about 14%. Then you need to figure out if this is meeting your marketing goals or if you need to create a new game plan. Another factor to consider is the number of impressions. For example, your PPC ad appears 1000 times, but people only click 2% of the time. Is there anything you can do to motivate prospects? Maybe a new CTA is in order.
5. Monitor eLearning Business Directory Landing Page Statistics
How many visitors are flocking to your eLearning company listing? And how many of them click through to your website or landing page? Monitoring site traffic to your top converting pages that link to the PPC directory is essential. Also, keep in mind that some visitors may come to your site after the fact, for example, they get to know you through the eLearning company directory and then search for you in search engines later. Maybe they use the directory to compile a shortlist and check the suppliers themselves. And all of these stats contribute to your PPC marketing ROI.
6. Consider your SERP ranking
Some eLearning providers create directory listings just for SEO. This gives you the opportunity to improve your SERP ranking and build credibility for your brand, thanks to the fact that the eLearning business directory already has a high ranking. Search engines associate your directory listing page and know it's relevant. Another benefit is that you get more traffic to your site through backlinks. The search engine's SE algorithms give you a higher quality score and you are more likely to appear on the first page. You can further improve your SEO by using targeted keywords in your ad.
7. Calculate sales and registrations
Finally, it all comes down to sales and signups. All the clicks in the world won't benefit your bottom line unless they convert into customers, so tally the new customer acquisitions and revenue generated by your PPC campaign, then weigh that against the overall costs . For example, you spent $1,000 on your PPC list this quarter, resulting in sales of $20,000. That's a huge profit margin and it doesn't even take into account the long-term impact on your return on investment, such as new customers who have yet to submit tenders or who are in the process of doing a business case. These are all lagging factors that gradually widen your profit margin.
Conclusion
The eLearning Business Directory is results driven as it is backed by SEO and a strong reputation. Visitors know they can find unbiased information to make the best buying decision. There are even fraud prevention measures to ensure that all reviews are correct and only the best providers get a spot on the list. Build your eLearning business listing with PPC today to improve ROI and reach your target audience.
The eLearning Solutions Directory contains all the leading companies for every industry and area of ​​specialization. Check out our listings to see why hundreds of vendors rely on us for cost-effective, low-maintenance marketing.
Download the eBook Perfecting Your PPC Campaign: The Ultimate Guide To Content Provider Directory Listings to launch your ad and achieve PPC success.
home base
Make work easier. Running a small business has never been so difficult. Homebase helps with free tools to track time and manage your team.
Stay connected with us on social media platform for instant update, click here to join our Jwitter& Facebook
We are now on Telegram. Click here to join our channel (@TechiUpdate) and stay up to date with the latest tech headlines.
For all the latest education news, click here
For the latest news and updates, follow us on Google News.
Read the original article here
Disclaimer!
NewsAzi is an automatic aggregator around world media. All content is freely available on the Internet. We just organized it in one platform for educational purposes only. In each content, the hyperlink to the main source is specified. All trademarks belong to their rightful owners, all materials to their authors. If you are the content owner and do not want us to post your materials on our website, please contact us by
E-mail –

[email protected]
. Content will be deleted within 24 hours.