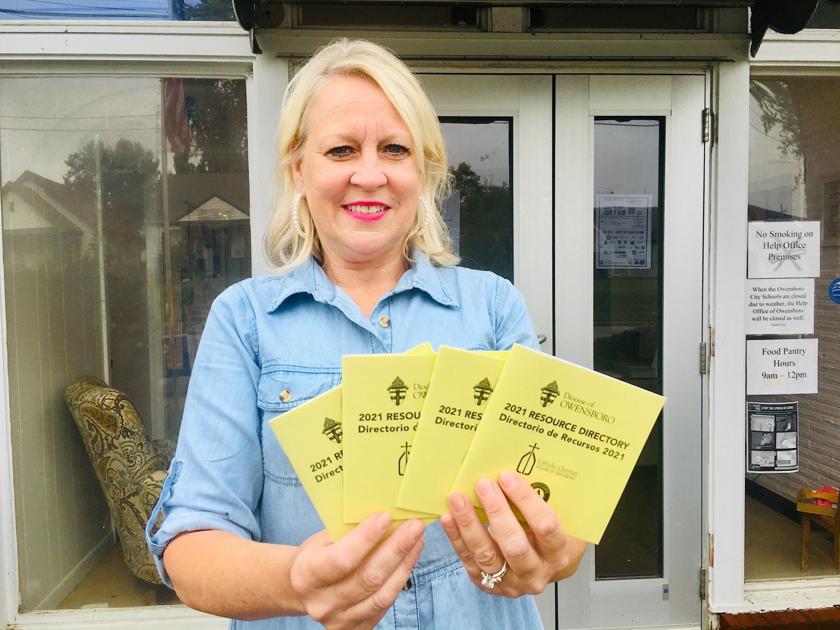 Support Directory: Pocket Manual Adapted to the 9 Deanships of the Diocese of Owensboro | Characteristics
Susan Montalvo-Gesser, director of Catholic Charities, wanted to make it easier for low-income and homeless people in the Diocese of Owensboro to find resources that will help them in their daily lives.
Montalvo-Gesser said the idea was to create a pocket directory containing the resource contact information for the diocese's nine Western Kentucky deaneries.
"One of the things I learned, before I even took this job, is that it is really expensive to be poor, and secondly, it is almost a job when you are poor to find the resources. needed to get help out of the situation you find yourself in.
This is the first time that Catholic Charities has published such a directory which contains pages devoted to helplines, clothing and goods, education, financial assistance, emergency shelters, health, legal services, housing, transport and pregnancy crisis centers.
Montalvo-Gesser said it took two years to accumulate the information, which was gathered by Heidi Reyes through the Americorps Vista program.
"It was almost like working on the web of where people are going and then having it all in one place," Montalvo-Gesser said.
Along with all the local Catholic parishes and homeless shelters, the 2021 resource directory can be found at the Help Office of Owensboro, 1316 W. 4th St.
Angela Settle, executive director of the Help Office, said she was delighted to receive the 20-page directory in mid-September.
"They are very valuable," Settle said. "Normally the resources we donate are just on a typed sheet, and we can give them a pantry list. But it's compact – something they can put in their pockets or in their backpacks. It's a wonderful tool, and I know Catholic charities have put a lot of time and effort into putting it in place.
Approximately 40,000 copies of the directories were printed, of which 10,000 were distributed in Daviess County.
Montalvo-Gesser said that each directory also contains a sliding food insert that lists the different food resources of each deanery.
"We have found that the most needed thing is food aid," she said.
Montalvo-Gesser added that the plan is to update the directory every two or three years.
"It's a guide that will give people on the margins – whether they are homeless or poor – the resources they need to get help," she said.