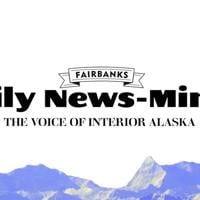 Successful Student Learning Takes a Team | Community perspective
Recently, the News-Miner published a community perspective (November 29, 2021) from Mr. Dan Hackett, a parent and teacher from Fairbanks who previously wrote an perspective on local education from his, perhaps limited perspective. Most recently, Hackett cites the school district's budget issues and decisions he feels are being taken out of the classroom. He's entitled to that opinion, but as a former district administrator I think it's important that people have a clearer picture than what has been painted. Here is the information and context that should be taken into account when making budget decisions.
The number of names on the school district office phone book is a low fruit, often repeated for people who want to misquote the bloated district administration. This telephone directory includes staff who actually work in school buildings, such as school psychologists, school technology support technicians, as well as part-time employees. If one proceeded department by department, the downsizing of the central office would become very evident from historical staffing levels. In fact, in the not-so-distant past, the Teaching and Learning department was created by consolidating four separate departments and drastically reducing staff. This is just one example of the reality of names on a directory listing.
An example given by Mr. Hackett specifically targets the teaching and learning department as being overstaffed. The scope of this department is huge – it reviews and adopts the curriculum and teaching materials, trains teachers on educational components and online platforms, supports new teachers, administers required tests, integrates instructional technology into all classrooms. and all subjects, maintains a district-wide library collection, conserving district funds by providing a central warehouse for kits and hands-on lessons, supports military families and students, and I could go on. It is important to recognize that several positions within the current department are funded by grants, meaning that hard money is not used, and that the positions have a focused purpose based on annual needs assessments, such as pedagogical coaching helping new teachers to upgrade, and improving literacy at the secondary level.
District grants directly benefit students and help meet needs that limited budgets and busy, hard-working teachers are unable to meet. The grants support vocational technical education programs throughout the district, as well as their staffing and support. Grants such as those from the Department of Federal Programs meet federal requirements and provide direct support to many at-risk students and families.
Perhaps I could be more sympathetic to arguments that focus on students and their learning, instead of "the classroom". Mr. Hackett's lack of context for the bigger picture of education is evident in his statement: "The biggest department – special education – impacts the fewer students. Special education is legally required and essential to help all students benefit from education. In fact, I suspect the author and other math teachers make extensive use of special education staff to help support students struggling in this key subject. As our community rightly demands responsibility for the academic competence of students, many of the supports provided by central office staff are essential in helping students who are simply not able to get the support they need. from their teachers. To illustrate an example provided, if Lathrop were to remove counselors and administrators, would teachers help fill that void and keep students in their classrooms instead of sending them to the office? Will teachers provide socio-emotional lessons and deal with students in crisis? Teachers already have a lot on their plate, which I agree with. Mr Hackett rightly points out that the district struggles to retain quality teachers – if we are to keep them, we need to offer them support such as coaching and professional development instead of overwhelming them with expectations. which all the successes and failures of students fall solely on their shoulders. .
We are not increasing academic achievement and test scores by continuing to do what has always been done.
Accusations of 'bloated' bureaucracy without offering real suggestions on how paychecks are handled, mandatory training takes place, parking lots are cleared and teachers and students have the right equipment do not lead to real solutions during tough budget times. Just adding teachers does not necessarily increase student learning. The puzzle of student success has many pieces, and teachers alone cannot be expected to meet the needs of all students without a support system behind them. Our community and our school district need a real discussion about real solutions to move us forward.
Melanie Hadaway is a retired Fairbanks School District teacher and administrator.