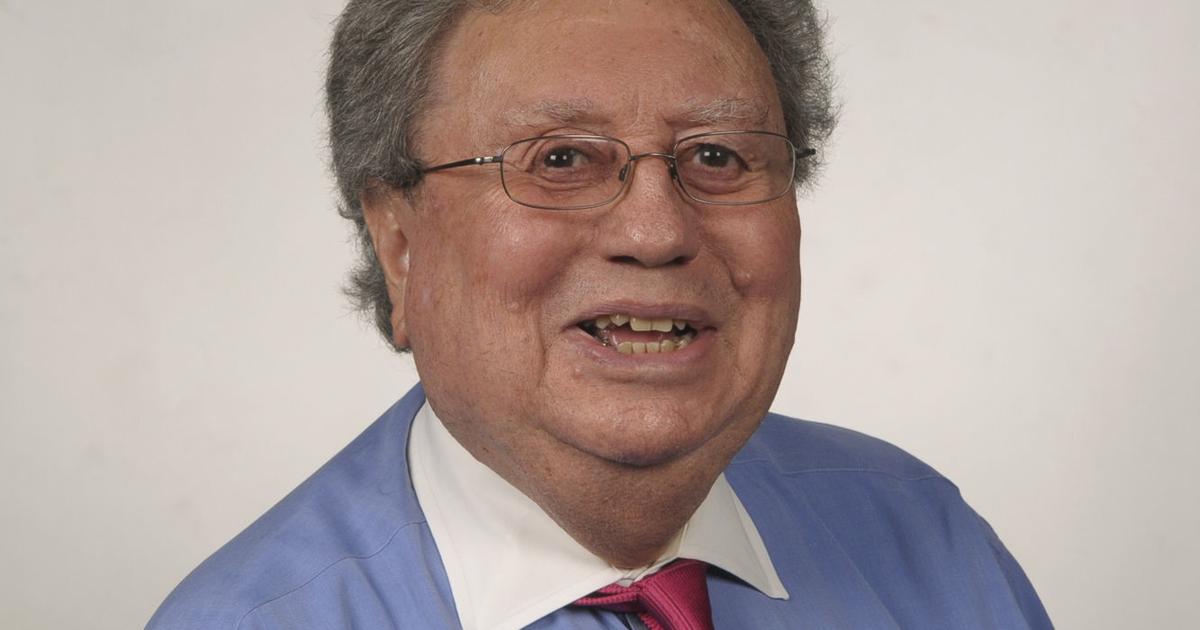 Smiley: Bluffing his way to a court victory | Smiley Ander
Our story of a lawyer's hearing obviously inspired Ronnie Plauché, of Morganza, to recall this account of a defendant's victory:
"Years ago, my brother Emerson "Fuzz" Plauché got a ticket for running a red light on Government Street in Baton Rouge. He felt the light wasn't red.
"Determined to beat the ticket, he timed each light in the area and noted that the light in question was spinning faster than the others.
"Facing the city attorney in court, he cited lights cycle times, viewing angle, car speed, etc.
"'Can you tell us the approximate intersection width?' says the lawyer?
"'I can't tell you the approximate distance," says Fuzz.
"'Aha', says the lawyer, 'how can you provide all this data and can't you tell us the width of the intersection?'
"Having extensive surveying experience, Fuzz pulled out his pad and said, 'The ACTUAL measured distance is 85.66 feet wide.
Laughing, the judge dismissed the ticket.
"There was NOTHING written on the pad!"
Those Cajun names
Dick Hastings of Abita Springs says, "Your recent blurbs on the pronunciation of Cajun names reminded me of this:
"When I was stationed at Bergstrom Air Force Base near Austin, Texas in the early 1960s, the A section of the base's phone book included this entry: 'A-Bear, (doctor at base hospital), see listing for Hebert. …'
"I guess we were too far from Cajun country for 'Hebert' to be a frequently encountered name."
Forward Thinking
Joan Felder of LaPlace says, "In the 1960s, my future husband (then about 18 years old) bought his first car, a '57 Chevy, for $200. The only problem was that it had no reverse!
"When we went out together, my three girlfriends always accompanied us.
"One night we all piled into the Chevy and drove to the drive-in. We had to back up to find a parking space between the speakers, so the girls got out and pushed the car backwards until that we are parked correctly.
"Can you imagine how comical that must have been for other moviegoers?"
Don Juan
Another Chevy story from Joan Felder:
"We were driving around Bourbon Street in his Chevy – my boyfriend, me and my three girlfriends.
"We were stuck in traffic, cutting each other off and laughing in the car.
"Three or four sailors were walking past the car when one of them said, 'We can't even find a girl and this guy has four!'"
Musical encounter
"You talked about meeting famous people the other day," says Jamie Owen Parkerson, of Lafayette.
"One of my fondest memories is that mom took my sister and I to New York to put her on a plane to meet my grandparents in Europe.
"The day before we left, she took us to see and hear singer Paul Anka. I was only 14, but my sister-in-law was 18. He called us on stage and sang us a song.
"Later that night we went with my mom's friend to Paul's suite to get her autograph. What a fun memory!"
Down on the pharmacy
Dottie Nunez, from Metairie, has a great-granddaughter story:
"My granddaughter Marie told her 3-year-old daughter, Elaina, that she had to go shopping that day.
"On learning that one of the stops was at the pharmacy, Elaina said, 'I like going to the pharmacy, because I like farmers! When I get inside, I'll sing 'Old McDonald's had a closed !'"
Special Persons Department
Grover and Sue Rodriguez of Baton Rouge celebrated their 61st birthdays on Friday, March 11.
Youthful confidence
Wayne Smith of Covington says a recent grandchild story reminded him:
"I was taking our then 5-year-old grandson somewhere for his mother when all of a sudden, from the backseat, he almost shouted, 'FATHER!'
"'What, Owen?'
"'I am DEFINITELY smarter than you!'
"All I could say was, 'Yes, Owen, I think you are. … ""
feel expansive
Terry Grundmann of Kenner says, "When Ms. suggests adding a room, she says, 'Do you know what would be good? She pauses.
"My first thought: 'Jacuzzi! Or maybe a pool table! »
"She goes on, 'Expand the kitchen!'
"I ask myself, 'Do I look undernourished, where do I need a bigger kitchen?'"