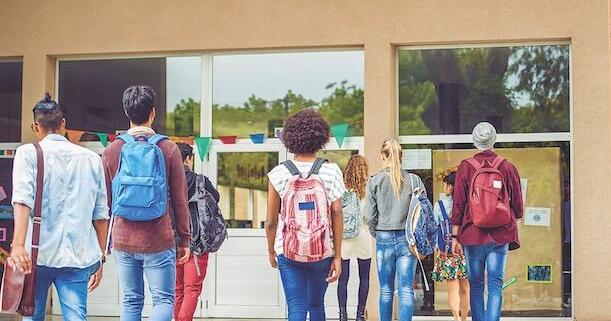 Senators introduce bill requiring schools to share course information | Regional News
CASPER — Last fall, two of the Wyoming Legislature's top lawmakers held a press conference with the then Superintendent of Schools to announce plans for a bill related to public concerns about the critical race theory.
A press conference for just one bill is unusual in Wyoming, and it highlighted right-wing concern about critical race theory, an academic framework for examining how racism is embedded in institutions and American society.
The Senate leadership tabled the measure this week. Senate Docket 62 requires school districts to create an online directory listing all instructional materials and curriculum used in each school by grade and subject.
The Civics Transparency Act requires Wyoming school districts to post an annual list of materials and activities online, organized by school, grade, and subject, in addition to the policies used to approve these learning materials. If the bill is passed in its current form, online materials will need to be updated on an ongoing basis throughout the school year.
If teachers or administrators don't comply, they don't lose their jobs, go to jail, lose funding, or get fined. The measure is essentially toothless, and lead sponsor Senator Ogden Driskill, R-Devil's Tower, said he did it on purpose.
Driskill and his co-sponsor, Senate Speaker Dan Dockstader, R-Afton, that the bill does nothing more than provide increased transparency and is not specifically aimed at combating critical theory of race, which is not actually taught in Wyoming schools. .
"This bill is designed to really be a good faith effort," Driskill said. "It just allows you to see what is being taught. That's exactly what he says. It won't stop teaching. Much of the education community is chasing me about it.
Former Superintendent of Public Instruction Jillian Balow, however, appeared with lawmakers at that fall press conference and tied the legislation directly to critical race theory.
"Across the country, we've seen K-12 school board meetings engulfed in a hostile debate about critical race theory in the classroom," Balow said. "It's time for us to take a stand and take action in Wyoming to address this."
Balow has since resigned to take the same position in Virginia in the cabinet of Governor Glenn Youngkin, a politician whose campaign was heavily focused on opposing critical race theory.
The new superintendent did not respond to request for comment.