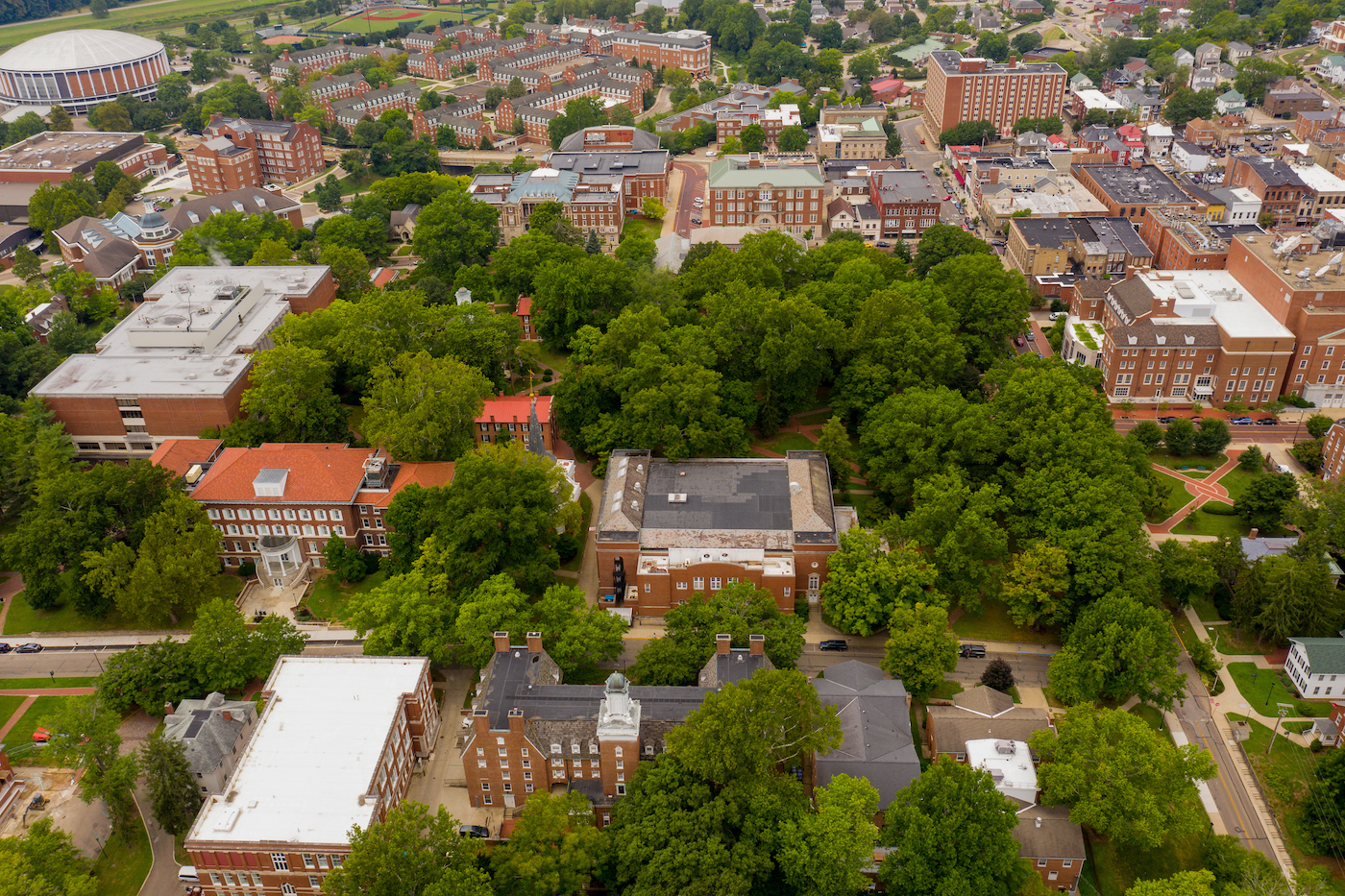 Ohio University Launches New Buildings Directory Website
Ben Siegel University / Ohio
A popular and highly visited Ohio University website has been updated to create a more seamless experience for users looking for information about the Athens campus building.
Previously, the OHIO community could visit www.ohio.edu/athens for information on the buildings on the Athens campus. As of Wednesday August 18, the website has been retired and will be redirected to the new building directory at www.ohio.edu/building-directory. The new website was developed by University Communications and Marketing with University Planning.
"Ohio University is full of creative, passionate and ambitious employees, students and staff. This project is one example, where a group of University communications and marketing employees came up with an idea, gathered information, and then made a significant update to a resource that provides key information to visitors and to staff, "Shawna Bolin, associate vice president for university planning, said. "This update is great for all of us who use it, but it's also an example of the spirit and passion that makes OHIO so special."
Users will now be able to interact with an OHIO Athens campus map to find and locate different university buildings, as well as sort by building name or corresponding campus map number available on the Printable Transportation Services map and parking.
Individual building pages include a picture, location, current use, building type, parking lot map number, structure history, as well as links to nearby campuses.
Users will also be able to access the parking map, take a virtual campus tour, or access the links to regional campus and The Ridges maps on the Building Directory home page.
If a user finds out that a building page needs updating on the new website, they are encouraged to contact the university's communications and marketing by filling out the UCM request form. In the form, select the Web > Text changes, photo changes or other simple changes to existing pages > then include the URL of the building directory in the place indicated and describe the building and the necessary updates.
Explore the Athens campus of Ohio University today by visiting www.ohio.edu/building-directory.