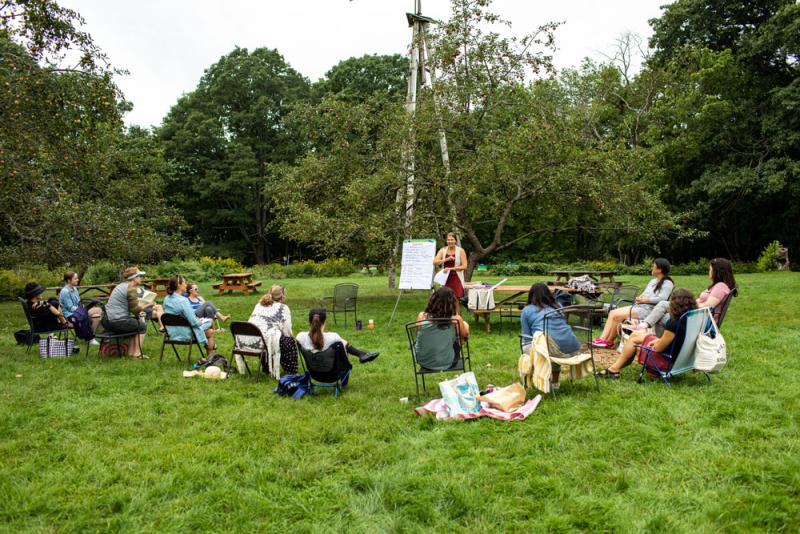 Local Shop Spotlight: Maine Women's Business Directory
PORTLAND — Sometimes a brilliant idea for a new business is just a phone call away.
For Sarah Guerette, director of the CEI Women's Business Center, this idea was born out of several phone calls to the center, which helps budding women entrepreneurs.
"We get calls all the time from people who want to shop from women-owned businesses or institutions looking to hire women specifically," she said. "And there was no state directory available."
Over the past year, the CIS Women's Business Center has created a new website called the List of women businesses in Maine—A free public directory of women-owned businesses in Maine, aimed at increasing the visibility of women entrepreneurs who power the economy.
Guerette, speaking of a percentage of women-owned businesses across the country, estimates that there are approximately 40,000 women-owned businesses in the state of Maine. At the time of this interview, more than 300 companies had registered on the directory.
According to the CEI press release: "Companies listed in the directory can be searched by geography, industry or keyword. All entries are self-reported, and the WBC encourages any business headquartered in Maine that is also owned by at least 50 percent women, to register. This includes cis women, as well as trans women, and genderqueer and non-binary individuals who identify as female / feminine.
The categories for each industry are linked to the North American Industry Classification System (NAICS), the standard used by federal statistical agencies to classify business establishments. So while not all companies "fit" perfectly with the classification of NAICS codes, Guerette said the directory encourages the use of specific keywords and hashtags for further customization.
"We take advantage of all of these ways to rank every business in the search bar on the homepage," she said.
In the Midcoast, the directory gives a boost to small businesses like Bloom Maine in Belfast, an early childhood education program; LooHoo in Camden, which makes environmentally friendly wool dryer balls; and Create 3D Models, in Union, which offers STEM skills in the form of 3D printing, virtual augmented reality, and coding technology to teachers, parents, and extracurricular providers. [See attached pdf to this story above the ads in the right-hand column].
Over the past two years, hundreds of studies confirmed that the COVID-19 pandemic has hit women harder economically than men. Many women-owned businesses in industries such as retail, hospitality and tourism saw employment decline as the in-person capacity of these establishments became limited. In addition, there were almost 10 million mothers in the labor force in 2019 and studies show Throughout the pandemic, insufficient and closed child care facilities directly impacted their jobs and wages, forcing many to care for children at home.
"The overall objective of this list was to help women in general, as well as those affected by the pandemic to gain visibility," said Guerette. "As a result, we hear that women are starting to get more jobs and contracts just by being featured in this directory. "
The directory is also designed to be used as a tool to help women entrepreneurs in Maine connect and collaborate with each other. As it was just launched in November, Guerette and his team are currently using their time to refine the directory.
"As far as making more in-person connections, that's something that's really on our radar as a possibility going forward," she said.
To register your business for free, go to List of women businesses in Maine
---
Kay Stephens can be reached at news@penbaypilot.com