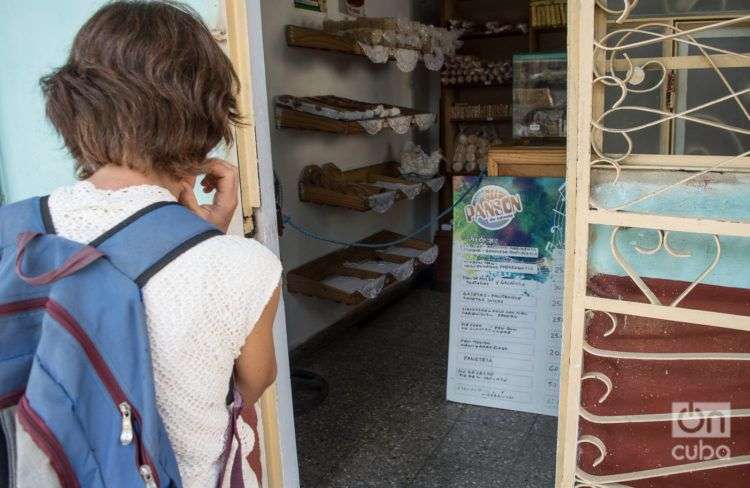 Guide with companies and public and private companies in Cuba published
[ad_1]
cuban economy specialists and executives presented this Thursday a Business Guide which brings together information and contact data, both from state-owned enterprises and private companies and cooperatives which coexist on the island, to promote interaction, agreements and productive chains between these economic actors.
Called "Para crecer juntos" (To grow together), this instrument will provide access via a mobile application to the entire Cuban commercial network and will allow business owners to "update and enrich their data, offer all the information that allows them to publicize their goods, services, projects, needs or business, "said the vice-president of the National Association of Economists and Accountants of Cuba (ANEC), Ramón Labañino.
Ramón Labanino (@SoldadodeFidel), vice-president of the @ANEC_Cuba, explained the utilidad y lo novedoso de la Guía de Negocios de #Cuba. Participan además Mildrey Granadillo, viceministra del @MEP_CUBA, @LazJimenezR y Carlos Miguel Pérez, director of Dofleini#TransformarParaCrecer pic.twitter.com/k9UusAduFQ

– Camara de Comercio de Cuba (@Camara_Comercio) October 7, 2021
The guide was published during the first economic and productive conference of Cuba 2021, inaugurated this Thursday in the theater of the Chamber of Commerce, the news agency Agencia Cubana de Noticias reported.
The speakers underlined the importance of the collection "at a time when, in the heat of the transformations of the Cuban economy and the improvement of its actors, an instrument was necessary to facilitate the efforts of state and private entrepreneurs", said the source.
According to Labañino, the guide has benefited from the collaboration of the Ministry of Economy and Planning (MEP) and the Ministry of Foreign Trade and Investment (MINCEX), the private IT solutions company Dofleini, ETECSA and the ANEC itself, so the project was developed by a team of computer scientists, communicators and economists.
For her part, the Deputy Minister of Economy and Planning Mildrey Granadino said that having a kind of map to locate economic actors by territory, type of activity and interests, helps the work of decision-makers and promotes the municipal and local development.
Aprueba gobierno cubano nuevas Mipymes y las dos primeras cooperativas no agropecuarias
The leader of Dofleini, Carlos Miguel Pérez, also explained that to create the guide, the companies advertised through the yellow pages of the telephone directory and the one-stop shop of MINCEX were taken into account.
He added that the app will have a directory of all forms of management, microsites or small web pages of the users themselves, a space for public tenders, a law observatory. (with updated legal regulations), online micro-stores and an events calendar.
OnCuba Staff

[ad_2]