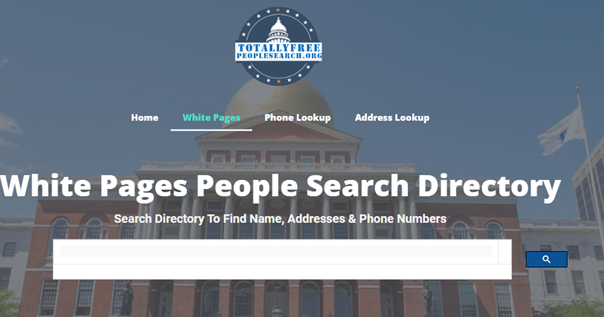 Free White Pages Online – Everything You Need To Know | Market
Are you looking for ways to locate someone you have lost contact with? Are you skeptical about going into a business venture with someone you barely know? It is not necessary to incorporate the services of a private investigator to obtain information about a person. With the white pages, you can learn more than you think possible without any cost. You might wonder how these sites can achieve all this and is their information reliable?
What are the White Pages?
"White pages" is a word with a lot of history. It has already been associated with hard copies of telephone directories. These hard copies of telephone directories offered residential telephone numbers in alphabetical order. There were phone numbers, addresses, postcodes of people listed that were in the big white pages of directories.
There are also yellow pages in addition to white pages. This too has identical listings that are on business. With the yellow pages, you can find accountants, lawyers, and doctors in a particular location.
This is what the world used before the introduction of the internet. In today's world, white pages are available online with free people search engines that are able to search for people in any given location. Hard copies of white pages and yellow pages are normally produced by businesses.
Definition of online white pages
These are websites that maintain databases of users listed on the Internet. It is possible to search from these databases. These websites are created to help find people. It's completely normal to use these online directories to find someone's address or sometimes a totally free phone number lookup.
Other sites are even able to provide more information such as email addresses, previous addresses and social media profiles. Some sites are dedicated to offering single-state research like Michiganlookup.org.
Where does white pages information come from?
You might have thought about how these white pages sites acquire so much data about people. There are a number of sources that contain personal information.
Public records are the first and most obvious source of personal information about people. Public records include other sources such as birth, marriage, divorce, and death certificates.
There are also voter and sex offender registries where these sites provide information. Real estate information and census data are also excellent sources of public record data. Online white pages are then able to take this data and create search engines from which people can search.
Online lead generation tools
With these tools, you can freely obtain personal information. An example might be signing up for an email subscription to a newsletter on a particular site. Another example would be promotional giveaways as well as sweepstakes. Many of these sites can sell your data to white pages sites. By reading the terms and conditions of these sites, you can prevent the sale of your data. They stipulate whether your data will be sold or not.
Social media sites and online platforms
Social media platforms also offer another option to gather information without arousing suspicion. This is where people freely offer their photos, work location details, email addresses and other details on Twitter, Facebook, LinkedIn and countless other such platforms. This data can be sold to marketers who will then target you with promotions and advertisements. Users can simply enter how to find someone's birthday on a search engine and be taken directly to a birthday search website that can guide them on how to find information on social media, free of charge. with this data.
Quora is a site that can give you knowledge in many areas, while many details about users who are part of such platform and other similar ones can be found through data brokers.
Benefits of White Pages Sites
White pages sites or people search engines/platforms can serve many purposes.
This is one of the benefits that comes with using a white pages site. With it, you can locate long-lost friends or relatives you have lost contact with for a long time.
As much as you can search for people using these sites, it can also be the other way around. People can search for information about you. This way, it is possible to know what information is available about you when people search for you on these platforms. This will help you find out if there is someone who has taken your identity from them.
Perform background checks
These sites can help you find more information about someone you don't know. This will help counter doing business with untrustworthy people and screen out potential employees.
How to use white pages
It is quite easy to use the white pages. There is basically a search bar where you have to fill in the first and last name of the person you want to find. You can get more accurate results by including date of birth or location.
The information resulting from the search can be overwhelming as you might find their work history, criminal record, and social media profile names. This would be additional data to the basic information of addresses, telephone numbers and postal codes.
Are white pages legal?
Even though many people are not comfortable with their data being online for everyone to access, the websites that offer these services are completely legit. Current federal laws do not make it illegal to broker data and publish it on such platforms. This is considered legal since the information comes from government sources as well as other third party sites.
Are the white pages accurate?
You can find sites known to offer accurate data. This is made possible by the fact that they aggregate their data from millions of public documents and sources. Even so, it is still possible to end up with wrong contact data on a person or inaccurate data. No need to tamper with fake sites that provide scrap information just to get information about you to resell.
Are there free white pages online?
There are countless sites that offer free white page searches. You can also find other sites that offer paid searches. Even though free sites will give you the data you are looking for, they are slower than premium sites.
Some of the free sites offer limited information in order to entice users to try the paid version. The paid version contains more information and offers results in a shorter period of time. Sites known to offer such services are TotallyFreePeoplesearch.org, Whitepages.com, 50states.com and 411.com. for searches of people in Michigan, you can try Michiganlookup.org.