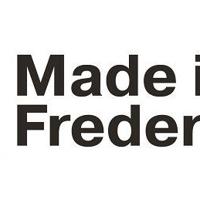 Frederick County Office of Economic Development Unveils New Website | county
The site was developed to provide resources and connections to the county's manufacturing industry, according to a press release.
"We are thrilled and excited to unveil a new website that provides the tools necessary for the manufacturing industry to start, grow and establish a foothold in Frederick County," said Jodie Bollinger, Director of Retention and business expansion department, in the statement.
Resources on the site include workforce and training programs, financing and global expansion services, a searchable business directory, and a place for manufacturers to post their job openings.
The site is the result of a collaboration between the local business community and the county government. Octavo Designs created a logo, Postern developed the website, and #provokebetter and Frederick County Video Services produced accompanying videos.
A different brewing company will be featured in a video on the site's homepage each month, starting with Flying Dog Brewery.
"Frederick is by far one of the best places to do business, and the new MadeInFrederickMD.com website is the one-stop-shop for learning more about the many resources that have made Frederick so attractive to manufacturing companies," Jim Carauso, CEO of Flying Chien, said in the release.
Follow Jack Hogan on Twitter: @jckhogan