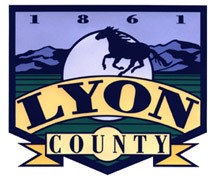 County of Lyon awards $6.1 million for projects
About 17 Lyon County departments and entities have received more than $6.1 million in American Rescue Plan Act funds after submitting their applications to the County Board of Commissioners last week.
On April 14, the speakers had 10 minutes to explain their proposal, then answered questions from council members who posed a common question: if the commission could only grant part of the initial request, each ministry or organization could he manage with less money? provided? Most of the people who presented said they would be willing to take whatever amount they were awarded with tough choices at stake.
Requests ranged from capital projects to utility needs. Sheriff Frank Hunewill has requested that his share be earmarked for his office's drone expansion project to improve the department's night vision capabilities. Social Services Director Shayla Holmes has requested replacement tables and chairs for County Senior Services. Dayton Valley Dog Park President Dave Smith has sought funds to restore the park's large lawn, repair its benches, provide new storage space, improve its security and add a memorial wall for less than $56,000.
The four fire districts – Mason Valley, Smith Valley, Central Lyon County and North Lyon – each requested ambulance purchases for their unique emergency service needs based on geographic challenges, patient diversity or specialized equipment for vehicles. Fire chiefs reported on current aging vehicles being removed from active use and placed in reserve with all mileage put on ambulances up to 25 years old. Commissioners asked where fire departments could consolidate or purchase from a single manufacturer to cut costs and ultimately halve vehicle demands from districts to budget dollars in other areas.
North Lyon Fire Chief Jason Nicholl acknowledged the council's difficult task in making the decision, but urged it to consider the county's distinct needs.
"It's not a question of fairness, it's a question of proportionality," he said. "We live in Fernley with a lower tax cap like no one else does and that is causing significant problems. It's nobody's fault. But there are 4 cents left, and these 4 cents do not allow us to buy an ambulance. "With all due respect to your decision-making – and it's a very difficult decision – I told you I would never turn down any money."
Big-ticket items included the expansion of the Fernley Courthouse and Sheriff's Substation by Lyon County Comptroller Josh Foli, originally requested for $4.4 million; the reconstruction of Ramsey Weeks Road in Silver Springs by the Department of Highways for $5 million; and the Mound House Community Center for $1.2 million.
Mound House Community Advisory Board chair Melinda Cash asked commissioners to consider her $1.2 million request as the county's "longest-requested source of funding." That would mean support for citizens who have struggled financially over the past 30 years as well as recent robberies trying to keep a meeting table in the fire station to hold CAB meetings, she said. After deliberations, she was awarded $1 million.
"We've been patiently waiting for over 30 years," Cash said. "If you're going to do this, you have to do it right. …I don't know what else to do but get down on all fours and beg for our community.
Funds for ARPA projects must be committed by Dec. 31, 2024, Foli said. This is the date on which the entity has a plan in place to spend the funds. The project itself must be completed with the funds expended by the end of 2026, County Executive Jeff Page said on the call this week.
As deliberations began after public comment, some items were immediately removed from the list over concerns of ineligibility or difficulties in maintaining federal guidelines even if speakers were allowed to present, Foli said. Proposals for the Pizen Switch Times newspaper website, for example, would not meet federal ARPA funding guidelines. Executive Director Darin Wilkinson and Editor-in-Chief Leah Wilkinson submitted a request for $104,488 to support website hosting and salaries along with other expenses to support a year of coverage of southern Lyon County.
USA Rehab Centers LLC's request to develop a web-based application as a searchable directory to list local Lyon County first responders, social workers, case managers, discharge nurses, and other professionals to help people struggling with alcoholism, drug addiction or mental health disorders or physical injury, was also removed. Foli said if the county funded the grant, at a cost of $79 a month to list six known Lyon vendors for 50 years, there would still be more than $100,000 missing from the request, and that does not fall under the requirements of the ARPA for any request. be reasonable as well as allocable.
The third request to be removed was the Healthy Communities Coalition of Lyon and Storey Counties pantry expansion for $299,000, for which executive director Wendy Madsen said the current temporary open space, an area of ​​15 feet on 30 feet in Dayton, has now seen an 80% increase in the number of people served. The initial request for Dayton recently became a request for Silver Springs since its pantry will not have its lease renewed starting June 16, Madsen said. Foli said that if there was a guarantee that a permanent space could be built on site within two years with an operational food site open by the time the funds are to be committed, there would be no problem according to the guidelines. of the ARPA.
"It's almost a chicken and egg thing," Foli said. "But the way the original request is, it raises concerns under federal regulations."
The Silver City Citizen Advisory Board, which submitted two applications to expand its local historic cemetery, which now has just eight graves and is no longer sufficient to meet the needs of nearly 200 city residents, has not received of financing. His initial request was for $8,000 to design a master plan for the cemetery with a second request for $100,000 to execute an expansion.
Commissioners voted 4-1 on the applications, with commissioner Vida Keller opposing the board's strategy on her award.
"I really think we approached this issue incorrectly," she said. "I will be a 'no'."
District 4 Commissioner Robert Jacobson said in the meantime he will contact residents about the HCC's requests for its Silver Springs and Dayton food pantries to find a solution for other sources of funding.
"I want to thank everyone," he said. "I wish I could have financed all these projects 100%."
The $6.16 million is part of the county's total $11.17 million package, of which $5.01 million has already been allocated to various water and sewer projects in Dayton, Silver Springs and Willow. Creek; repair and maintenance of parks; Internet connections to Smith Valley and Silver City County facilities; personal protective equipment and COVID-19 testing; and indigent relief, childcare assistance, and behavioral health support.
According to Page as of Wednesday, however, the discussion will return to the board in May for fine-tuning. The county will need to address concerns about Dayton court funding, a federally mandated requirement, and Page said that will be the basis for clarifying items decided at last Thursday's ARPA workshop.