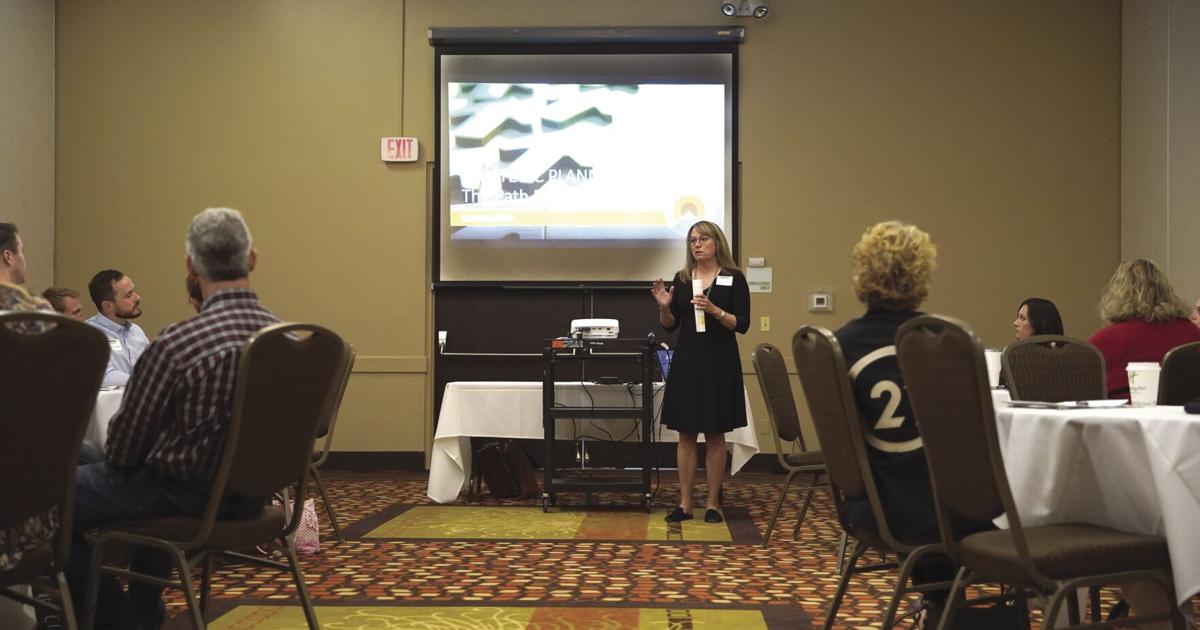 Column: Early Registration for Chamber Ignite Conference Kicks Off a Month of Opportunities | Columnists
In the latest Chamber Community Insights article, our CEO Dixie Johnson spoke about the value of the Chamber's investment and the four points that make up this VOI. One of them is education.
The Chamber Ignite conference is one way we provide valuable professional development and business growth opportunities to our members and the community.
The Ignite Conference, coordinated by our Business Retention and Expansion Committee, is organized for professionals at all levels to gain innovative ideas, discover best practices and gain vital insights for growth. This year's conference will take place on Tuesday, May 3, from 8 a.m. to 4:45 p.m., at the Whitney Center for the Arts at Sheridan College.
The conference includes seminars on marketing, human resources, business growth, customer service, leadership and more. We are excited to partner again with IMPACT Sheridan to deliver a startup entrepreneurship track and to welcome our keynote speaker, local attorney Casey Terrell, who will present "Grit: The Difference Maker in Your Business and Life".
The Ignite Conference is a valuable opportunity to achieve world-class professional development right here at Sheridan. I encourage you to visit our website at sheridanwyomingchamber.org to view a list of seminars and our presenters and register to attend. Until April 1, we are offering preferential rates for conference registration, and we are offering discounts for multiple people from the same organization to attend, so bring your staff.
On February 22, the House Agriculture and Natural Resources Committee launched its "Lunchtime Conversations About Open Spaces" series with 65 people in attendance at Luminous Brewhouse. The second session in the series, "Outdoor Recreation and Its Impacts," will take place on Tuesday, March 22 at noon at the Luminous Brewhouse. All are welcome and encouraged to take part in this important discussion. There is no cost to attend.
The Chamber's lunch schedule for March has been moved to Wednesday, March 23, instead of its usual second Wednesday of the month.
Members of our local legislative delegation will provide our post-legislative program. The Chamber Lunch program takes place from 11:30 a.m. to 1 p.m. at the Ramada Plaza Sheridan. The cost is $20 per person, which includes the program and buffet lunch. Visit sheridanwyomingchamber.org to register.
Room cafes are returning after being on hiatus for two years. The first will be Thursday, March 24 at 8 a.m. at the Tongue River Valley Community Center in Dayton. Chamber Cafes are organized by the Chamber Business Retention and Expansion Committee to help connect with outlying areas of Sheridan County. They are free and open to everyone.
The Chamber's 2022 Community Guide and Membership Directory is now available. Thanks to The Sheridan Press for partnering with us to produce this popular publication each year. Pick up a copy at the Chamber office, at the Fifth Street Visitors Center or at The Sheridan Press newsstands.
Speaking of the House office, we have moved. We invite you to stop by our new office located at 54 S. Main St. and say hello.
Jodi Hartley is director of marketing and communications for the Sheridan County Chamber of Commerce.