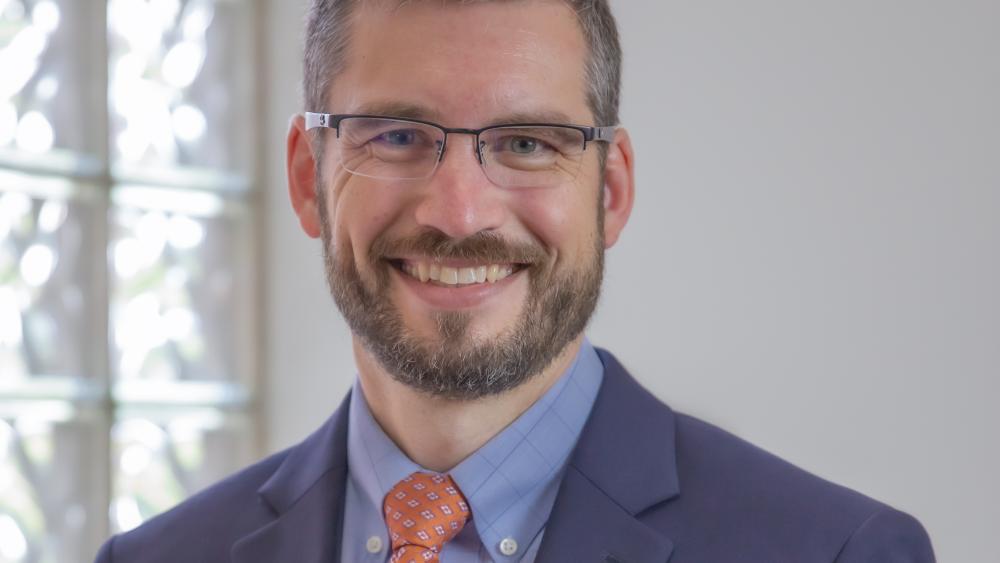 Brautigam appointed Acting Director of Information Security
UNIVERSITY PARK, Pa .– Keith Brautigam, Director of Identity and Access Management at Penn State, has been appointed Interim Chief Information Security Officer (CISO) for the University, effective January 16, 2022.
Brautigam succeeds Richard Sparrow, who has accepted a position with Huron Consulting Group. Brautigam will assume this role until a nationwide search for a permanent replacement is completed. As Interim CISO, Brautigam oversees security operations, privacy, information security compliance, and identity and access management.
"Keith's experience and leadership will ensure that the work of the Penn State Information Security Office continues to provide vital support to our faculty, staff and students," said Nick Jones, vice president executive and rector of Penn State. "He is the ideal candidate to oversee critical University operations in this area during this time of transition.
Brautigam joined the University in 2014 after leaving his role in Identity and Access Management (IAM) at the University of Iowa. He is a Certified Information Systems Security Professional with 19 years of IT and cybersecurity experience. He has held leadership positions at Penn State for the past seven years, during which time he established the University's IAM program.
In his role as Director of Penn State's IAM, Brautigam is responsible for the vision, strategy, and operation of the University's identity governance, authentication and directory services, which secure and provide a access to more than 200,000 members of the university community on 24 campuses.
Brautigam has spearheaded many initiatives, including allowing individuals to express their choice of identity in university systems, creating advisory groups to create security standards, and creating a privileged account management service to protect individuals. high risk systems.
Notably, Brautigam led an initiative that integrated 80,000 students over three months into Penn State's 2-factor authentication service. He also partnered with IT leaders to move further to modern authentication systems, led the selection and implementation of an identity governance system, and led a cross-functional team to establish business rules and seamlessly correct records for more than 360,000 people without downtime.
Additionally, Brautigam oversaw efforts to improve security and maximize the value of Penn State's Microsoft contract by modernizing the University's web-based single sign-on platform using Microsoft Azure.
Prior to Penn State, Brautigam worked at the University of Iowa from 2002-2014 in various systems management and security roles. His experience includes providing IT and security services for research, research administration, hospitals and clinics at the University of Iowa.
Brautigam is currently pursuing his MBA and Masters Certificate in Strategic Leadership through Penn State's Global Campus and Smeal College of Business, which he plans to complete in 2022. Brautigam received his Bachelor of Arts in Communications and Media Studies from the University of Iowa.