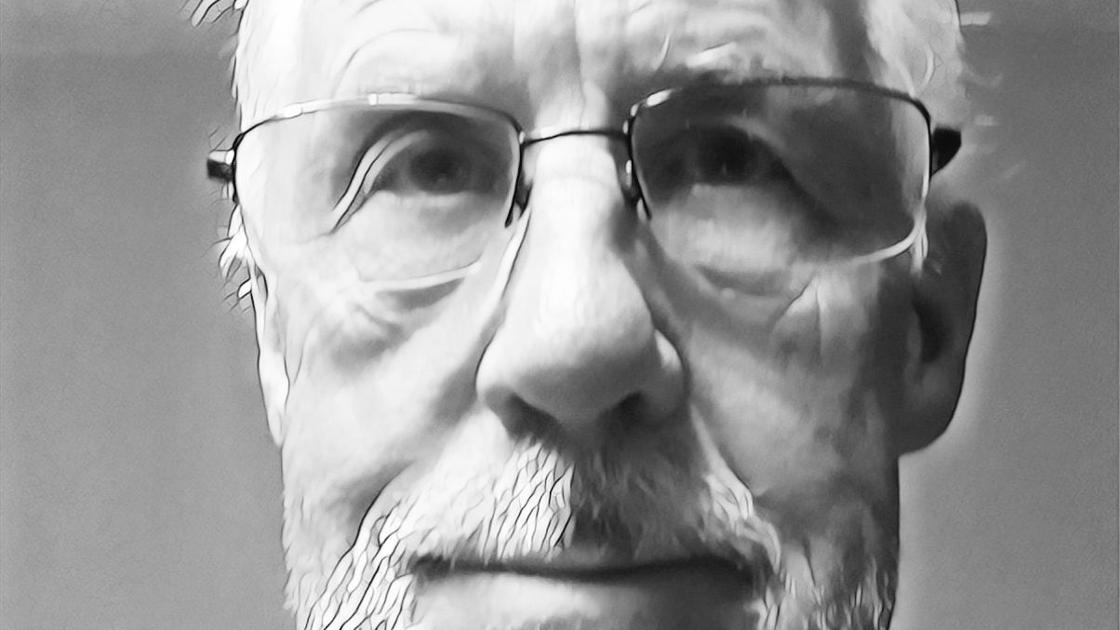 Always Right, Sometimes Wrong: How I Met My Friend Brad Dacus | Rogersville
[ad_1]
In 1997, I was the new CEO and administrator of a nonprofit Christian home for the elderly.
It was then that I received a notification from the Fair Housing Council in Riverside County, California. Local Fair Housing Councils are self-proclaimed "watchdogs" of discrimination that extort huge revenues from businesses by imposing fines under threat of legal action.
Most companies give in to threats and just pay their demands. They were bringing civil suits against our organization on three counts of unlawful housing discrimination. There was, in fact, no real discrimination.
There have been no complaints from our residents or their families. The only "proof" they could produce to make their case was a single advertisement in the yellow pages of our local telephone directory. The ad had been in print for several years prior to my employment and had been aired without objection.
Some volunteers, left-wing lackeys whose sole function was to search newspapers, brochures and telephone ads for implicitly discriminatory language or images, came across three politically incorrect sentences in our ad, which he deemed illegal.
In our case, they weren't just asking for corrections and retractions; they wanted monetary penalties and an audit of all our advertising material. If I had answered, my short lock, tied with my sharp tongue and my propensity for sarcasm, wouldn't go well, so I did the next best thing; I did what any self-respecting Conservative who loves freedom would have done. I tore up the certified notice and filed it # 13.
A few weeks later, I received several more forceful certified letters. The Riverside County Fair Housing Council was suing me, along with our board of directors and our nonprofit ministry. And, the State of California has "supported" itself on the costume. I later learned that the federal government was also monitoring the results and, if the board won, I would definitely face state and federal lawsuits.
So what were the three politically incorrect phrases that deserved this kind of tyrannical bureaucratic armament? They were "Christian environment", "active life" and "family atmosphere".
Here are the accusations (according to the board) and our brief and summary rebuttals:
A "Christian environment," they argued, would tend to make non-Christians feel unwelcome. We have refuted this foolishness with the facts of our actual occupancy census and with our published mission and purpose statement. We viewed our ministry as our service to God by declaring our hope for a lost world. We welcomed non-Christians with the same attitude of the Savior who, with outstretched arms, invited "Whoever wants, can come".
"Active living," they said, is an understatement for people without disabilities. This implied that we would not accept people who were not ambulatory or who might need wheelchairs or other mobility devices. Here again, our real census proved the opposite. The fact that we were a licensed assisted living facility which by state law was required to employ a full-time "activities manager", to publish a comprehensive monthly schedule of various "activities" approved by the 'State and ensuring that every resident was watched and encouraged to stay "active," no matter the self-proclaimed PC cops on the council.
The phrase "family atmosphere", they explained, might discourage widows from applying for residency. And, again, I argued, and the evidence has shown, that 99% of our residents (mean age-85-95) were, (wait) WIDOWS. Why? Because at this age most people are widowers, and any similar organization that would not accept widows (including widowed men) would soon be bankrupt. I mean, seriously, how long could an ice cream truck driver stay in business if he refused to sell ice cream to kids?
The situation seemed grim. We faced sanctions for companies and board members (which none of us could afford}, ​​loss of our state license, evictions and relocations of over a hundred residents , revocation of my administrator license and the possibility of criminal charges all over the place in some non-existent nonsense correctness policies.
In desperation, I began to write letters. I have written to our state and federal officials, to conservative talk radio figures, and to several legal organizations specializing in the defense of First Amendment cases. Of all the letters I wrote, I received only one response over the phone. He was a young Christian lawyer from California, who was the West Coast representative of the Rutherford Institute. His name is Brad Dacus and he wanted to take our case – pro bono – (that means "FREE").
He was the answer to our prayers. We had several conference calls over the following weeks and I provided several documents and statements at his request. Then the communication suddenly ceased. I learned that the Rutherford Institute was undergoing a change in focus and I decided to shut down the West Coast operation. Brad Dacus was unemployed. We didn't know what to do.
A few months passed when one day Brad called me to tell me he was opening his own law firm on the West Coast to defend the constitutional rights of Christians, churches and parents of schoolchildren. in First Amendment cases. And he assured me that he was always going to defend us. Ours was the first case from the Pacific Justice Institute.
Several months later, Brad called me with an offer to settle from the Fair Housing Council. Among a list of other things, they wanted to review and approve all of our advertising copy on a quarterly basis. And they insisted that I participate in their training program on political correctness, anti-discrimination and awareness.
HA! It was never going to happen. I admit that I am NOT sensitive, but I refused the teaching of sensitivity. It would have been much easier for Nancy Pelosi to teach six dozen Liberals common sense than to teach me sensitivity. I rejected their offer to settle. Eventually, the Fair Housing Council dropped out, dropped the charges against us, and continued to harass and extort other easier targets. Shortly after, we changed the name of our house from Casa de Verdugo to Valley Christian Home.
After that, our nonprofit Christian ministry budgeted monthly support for PJI for several years.
Today, PJI has over 1,500 affiliated attorneys on the West Coast and they have recently grown to provide excellent pro bono legal services to Christians and nonprofit Christian ministries across the United States.
Ralph M. Petersen and his wife, Kathy, own the OLDE TOWNE EMPORIUM at 212 E. Main St. in Rogersville. Comments are welcome. You can contact him at ralphmpetersen@gmail.com or by phone at (951) 321 9235.
[ad_2]