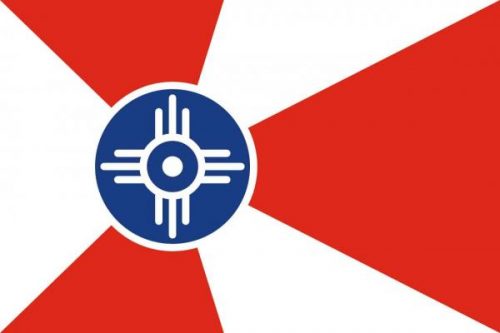 Launch of the Wichita Directory with Shopping, Entertainment and Services in KS
Wichita4u celebrates the launch of a new Wichita directory for businesses by offering local shopping, entertainment and services in the Wichita, KS area. Learn more at https://wichita4u.com.
Wichita, United States – September 26, 2021 / / –
Wichita4u is launching its new Wichita directory website for Wichita and surrounding areas and will feature local shopping, entertainment and services.
Where other Wichita directories have just created simple sites of no value for the Wichita area, Wichita4u has decided to be more of a portal and community with the launch of its new Wichita business directory service.
In addition to the city of Wichita, the directory will also contain lists of the most popular cities in the region, including Derby, Andover, Valley Center, Park City, Maize, Goddard, Haysville, and more.
Additional information about Wichita4u and the new Wichita Business Directory service is available online at https://wichita4u.com
Steve, Founder of Wichita4u, says, "We wanted to take it to the next level with the launch of our new Wichita Directory because we wanted to provide local Wichita business owners with a great way to promote their business and an additional channel for customers. able to find them online quickly. It should become a destination of choice for all those looking for entertainment and services who live in the area.
Wichita4u has made a point of creating a unique experience compared to other Wichita Kansas directories by also including events, offers, attractions, classifieds and additional services that consumers really want.
This is a unique opportunity for Wichita residents to come together, celebrate and support local Wichita businesses.
Steve also said, "While Wichita4u may not be the only company to have this type of offering, local residents will be drawn to the site because of the additional content created on a regular basis. This is a unique opportunity for Wichita business owners to showcase their business on a new site with people interested in what they have to offer.
Major categories in the directory include shopping, dining, local business services, travel, nightlife, and sports.
Wichita business owners looking to gain more exposure and customers can submit their site to be listed with many additional marketing features at: https://wichita4u.com/register-submit.
Contact information:
Name: Steve
E-mail: Send an email
Organization: Wichita4u
Address: PO Box 12031, Wichita, KS 67277-2031, USA
Website: https://wichita4u.com
Version number: 89046917
COMTEX_394072777 / 2773 / 2021-09-26T22: 06: 48